LEARNING TO LOVE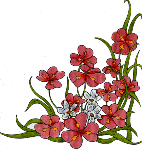 : OTHERS
Luke 14.12-15: "Then said He also to him that bade Him, when thou makest a dinner or a supper, call not thy friends, nor thy brethren, neither thy kinsmen, nor thy rich neighbours; lest they also bid thee again, and a recompense be made thee.
"But when thou makest a feast, call the poor, the maimed, the lame, the blind:
"And thou shalt be blessed; for they cannot recompense thee: for thou shalt be recompensed at the resurrection of the just.
"And when one of them that sat at meat with Him heard these things, he said unto Him, Blessed is he that shall eat bread in the kingdom of God."
"In the Book of Revelation are eight verses of flame which speak of the blessings and dynamic powers of those who would OVERCOME even as [Jesus Christ] overcame. Christ foretold of the time in which all distress and sorrows and evils would be OVERCOME and added, "And the last enemy to be OVERCOME IS DEATH!" He testified that if we believe on Him we need never die. Also He proclaimed, "If ye believe on me ye shall do all the works I do -- and go on to do GREATER WORKS." These promises have never been fulfilled -- or even considered.
And it must be here made known that God never planned death! He permitted it because of "the blindness of men's minds and the hardness of their hearts and because of the gross wickedness of unbelief." Death is the dreary, back door entrance into the other world. It is the servant's entrance. But there is a great front door of glory for those who OVERCOME."
The Greatest of All Commandments, as proclaimed by Moses thousands of years ago and reaffirmed by Jesus Christ Himself, is given once again:
"LOVE the LORD YOUR GOD with all your heart and with all your soul and with all your mind and with all your strength." (Mark 12:30 -- see also Lev. 19:18; Deut. 6:5; 10:19; 11:1, 13, 22; 19:9; 30:6 and Luke 10:27-28)
"The door to the Straight and Narrow Way is the FIRST AND GREAT COMMANDMENT when it is LIVED.
This First and Great Commandment is also the very path which Christ trod and left the map for. One travels this Way of Holiness, this Highway to Zion, or to the complete purification of the heart through perfecting love right within himself. To love God with all one's heart purifies the heart and removes its hard, iron bars of unbelief. It also holds the keys to the very gates of heaven.
All mortal laws are fulfilled in the living of this dynamic Command. All spiritual laws are fulfilled in this most powerful invitation as the method of seeking God is fully revealed. And this great offering of love is not for God at
all. God does not need it or demand it for Himself. This love is required for the benefit of man. In learning to develop and to release this love one is glorified completely as his heart, soul and mind are opened to the vision of a new realm of unutterable beauty and fulfillment.
As one loves God with his whole being it is a most natural thing to become thankful -- even in ALL things. Love is a part of gratitude. Gratitude mingled with love embraces that refined attitude of appreciation, which releases that ecstatic vibration of singing, joyous praise. It is in the pure gift of appreciation that joy and ecstasy are fully released. And these gifts contain the deepest happiness of life.
The gift of divine appreciation is the very perfecting of love and obedient acceptance of all that comes or goes in one's life, with all the powers of the soul alerted and singing in sublime, joyous ecstasy. This condition is not a dead, dull, stupid acceptance of misfortunes and evils. It is a condition of dynamic power as love is released. This attitude holds no possibility of self-pity. It is a power which exalts every calamity and dismay and evil as they are totally disarmed of their destructive forces. And "ALL THINGS WORK TOGETHER FOR GOOD, TO THOSE WHO LOVE GOD!"
"It perfects any individual who will only put it to the test and begin to live by it, instead of just quoting it, or by nodding his head in approval at the mention of it."
"It is a road of Praise and of Love and of Singing Gratitude! There is no darkness nor sorrow nor evil for CHRIST IS THE WAY. He is the light of it. He is the unfolding Revealer of It. He is the joy of it! And as one accepts the invitation to travel this sacred Road he soon learns that these great PROMISES have become a very part of his life without his striving or straining by any agonizing, self-denying misery or anguish."
"As one begins to love God with all his heart, soul,
mind and strength he enters the true pathway of
OVERCOMING. And he passes beyond the laws of
mortal bondage. As he continues, his love increases until
he actually becomes the divine love of God. And he who
is perfected in love is born of God."
"Love is the key of perfection. It is the joy and the
meaning of existence! It is the glory of eternity! It is the
fullness of God! And in it are contained all the other
jewels of the Spirit."
"And as one is "filled with light," he is born of the Spirit, even as Christ explained to Nicodemus, as recorded in John, chapter 3, verses 5 to 8, as follows: "The wind bloweth where it listeth, and thou hearest the sound thereof, but canst not tell from whence it cometh and whither it goeth: so is everyone that is born of the Spirit." EVERYONE WHO IS BORN OF THE SPIRIT is able to come and go, by the power of God, to whatsoever locality or destination he is sent forth in his higher service....
"As one begins to open his heart to the love of God he begins in that moment to draw on the divine, spiritual supply of nourishment required to bring forth and invigorate this new, indestructible body of eternal Light. The heart begins to draw this love, through one's own great living heart center, and it is then distributed out through the tissues of his own being. And he begins to love God with ALL his soul, which is every cell and atom of his physical body and his spirit. As soon as one begins to LIVE this greatest of all COMMANDMENTS he swiftly learns of the dynamic power it contains and the blessings which are enfolded within it. Thus, "It is given to abide in you that which quickeneth all things and which maketh alive all things." In loving, one draws the love of God into his own heart and out through it to feed his entire being. As he continues to draw upon this source, his supply of Spiritual nourishment increases according to his need. And his need will increase with his own divine growth."
1 John 3.17-19: "But whoso hath this world's good, and seeth his brother have need, and shutteth up his bowels of compassion from him, how dwelleth the love of God in him
"My little children, let us love in word, neither in tongue; but in deed and in truth.
"And hereby we know that we are of the truth, and shall assure our hearts before him."
"As one "Begins to live this greatest of all laws" he learns of its power! And he himself is the one who receives the blessing. As one sends out love, he draws the love of God into his own being -- through his own heart -- and into the living cells of his entire body, until his higher Spiritual body is full formed and he is then born of the Spirit. This is the law -- and this is the PROMISE. "And he shall come and go as the wind and no one will know from whence he came or whither he goeth. So is EVERYONE who is born of the Spirit."
"He is advancing into pure perfection as his body
becomes exalted to the stature of the Spirit. And he will
receive the powers of that spiritual birth and will be able to
come and go as the wind," in the divine service of
Almighty God.
"The bestowal of this power is very great indeed for if one IS "Born of the Spirit" he will also receive the gift of translation. Being Born of the Spirit IS the power of translation! They are one and the same thing! And this power contains the understanding and ability to serve to one's fullest capacity of love, wheresoever he may be directed by God. Such will become a servant in the hands of God in very deed. And he will be able to GO FORTH AND DO THE WORKS WHICH CHRIST DID, instead of just talking about them. He will also have the power to go on and DO "THE GREATER WORKS", which Christ promised!"

"And now I beseech thee, lady, not as though I wrote a new commandment unto thee, but that which we had from the beginning, that we love one another." 2 John 1:5 (KJV)
"There is no fear in love; but perfect love casteth out fear: because fear hath torment. He that feareth is not
made perfect in love."
"...For he that loveth not his brother whom he hath seen, how can he love God whom he hath not seen?" 1 John 4:20 (KJV)
"[Love] Doth not behave itself unseemly, seeketh not her own, is not easily provoked, thinketh no evil." 1 Corinthians 13:5
"He that speaketh of himself seeketh his own glory: but he that seeketh His glory that sent him, the same is true, and no unrighteousness is in him." John 7:18 (KJV)
"For whosoever exalteth himself shall be abased [everyone!]; and he that humbleth himself shall be exalted." Luke 14:11 (KJV)
"Love is of God"
for
"God is Love"
Annalee Skarin
"Beyond Mortal Boundaries"