"Please and Thank You"

PRACTICAL CHRISTIANITY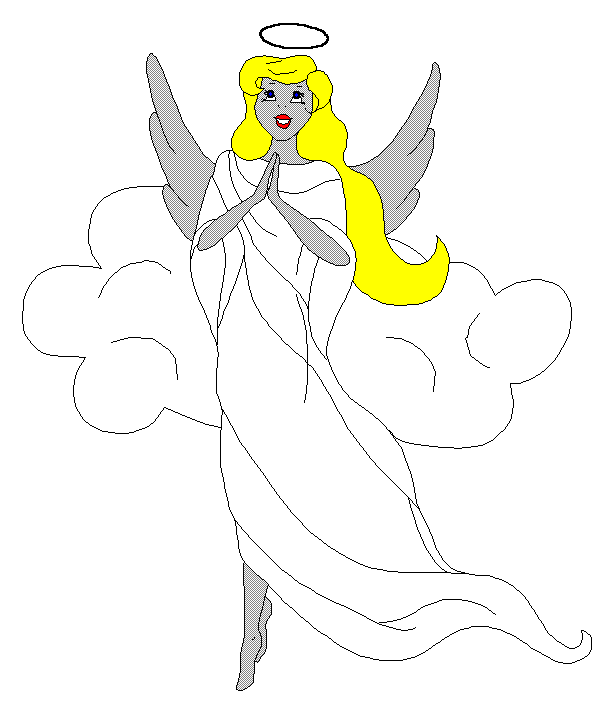 If you ignore the importance of a thank you, once again you need an ego check. You allow your 'almighty self-importance' to blind you to the fact that you are 'completely dependent on others and every achievement has been won with team effort'."
Gannett News Service
THIS IS JUST BASIC, BASIC STUFF. THIS IS NOT "ROCKET SCIENTIST" STUFF. THIS IS NOT EVEN SPIRITUAL STUFF. THIS IS PLAIN, OLD GOOD MANNERS. This is "every day" stuff that is expected of even the unillumined, the illiterate, the mentally retarded, a child. AND ANY ONE WITH A GRATEFUL HEART DOES NOT EVEN HAVE TO BE FORMALLY TAUGHT TO THANK SOMEONE.
Now, since that is basic, it is understood that one has done nothing "great" when she/he thanks someone.
I would never have believed that after such a clear and simple article was read, that you would not understand that "thanks" should flow to any and all who, solicited or unsolicited, "give unto you". Anything. Anything whatsoever.
Having said that, I would not believe that you know not to consider The LORD's giving to you to be worthy of IMMEDIATE thanks to the messenger AND, as soon as opportunity presented itself for ADEQUATE reverence, to The Lord Himself offer deep and heartfelt gratitude, praise and thanksgiving.
Why the messenger? First, that she/he gave of themselves. Secondly, that they thought you worthy to be included.
Thirdly, that they were faithful in their ministering.

After all that has been said and done: it took a day and a half for the last one of you to tell "me" thanks for the new pages. And that only after some mundane, worldly stuff had been discussed first.
I did not sleep very much last night. I do not sleep well most nights, but last night was a very insufferable one. I needed to get to the root cause of "thanklessness", of thankfulness not being a PRIORITY AFTER HE SAID IT WAS BY MAKING SUCH AN ISSUE OF IT - YET AGAIN THROUGH THE ARTICLE. I believe He gave me a very clear and unmistakable "bottom-line":
"In the face of continued NOT FOLLOWING AFTER THE SPIRIT HE HAS GIVEN ME TO MINISTER UNTO YOU, in the face of NOT RUNNING AFTER THIS MESSAGE HE HAS GIVEN ME TO MINISTER UNTO YOU TIME AND TIME AGAIN, it can only be said that a rebellious spirit is THE ROOT CAUSE of the NOT FOLLOWING HARD AFTER. That after such teaching that the FIRST act upon being ministered to is NOT a MANIFESTATION to The Lord and then IMMEDIATELY to His messenger one of gratefulness and thanksgiving is a willful act of rebellion. That one WAITS after such teaching is a willful act of rebellion. REBELLION: THE DECEPTIVE, INDEPENDENT SPIRIT: THE CAUSE OF A LACK OF UNITY WITHIN THE BODY. REBELLION: A LACK OF SUBMISSION.

Revelations 14:
"THESE ARE THEY WHICH WERE NOT DEFILED WITH WOMEN; FOR THEY ARE VIRGINS. THESE ARE THEY WHICH FOLLOW THE LAMB WHITHERSOEVER HE GOETH. THESE WERE REDEEMED FROM AMONG MEN, [BEING] THE FIRSTFRUITS UNTO GOD AND TO THE LAMB."

Rebellious people do NOT follow the Lamb whithersoever He goeth. They find ways to "do it their way".
They find ways to do it in their time frame. They have lots of VALID reasons [at least they seem valid to them or to anyone else who is rational rather than spiritual!] - like waiting until they are more rested, more alert, more "with it", less hungry, less "busy", alone, etc. JESUS did not operate this way. He had a meek [submissive, humble, obedient] and a quiet spirit.
I know, for I see this Spirit within me. I "see" Him NOT even taking note of mind-numbing fatigue nor allowing any other interference with that which is of the HIGHEST PRIORITY: ministering unto The Organism. When coming in, the e-mail is checked before the coat comes off or keys laid down, or...or...or...or.... No other phone messages or other e-mails are given priority or attention before The Organism. NOTHING is given priority above that mission and ministry from His Hand. All individual spirits and the Organism spirit is "scanned" ALL DAY LONG...watched over zealously and jealously.

From henceforth, I will receive nothing less back from the Organism collectively or individually.
No more "excuses" or justifications are acceptable. Yes. The price IS high. BUT The Reward - HIM - is ever so much Greater. Nothing less than your best is acceptable. Anything less than your best is UNacceptable.
A truly repentant heart is a beautiful thing. A rebellious spirit is UGLY...DIVISIVE...NOT
HEALING, NOT INVITING, NOT A TRUE COMPANION.
If you are willing to follow The Lamb whithersoever He goeth, it must be demonstrated and manifested. He will meet you the rest of the way - where you "can't"...truly can't.
If you cannot nor are willing to give FIRST PLACE to ALL the things of The Organism - in a spiritual sense, you are simply not quite ready to UNITE with others here. Indeed, you would not be ABLE to unite. You need to know that. A rebellious spirit is able to infect the whole. That cannot be tolerated.
I intend to address this topic no more.